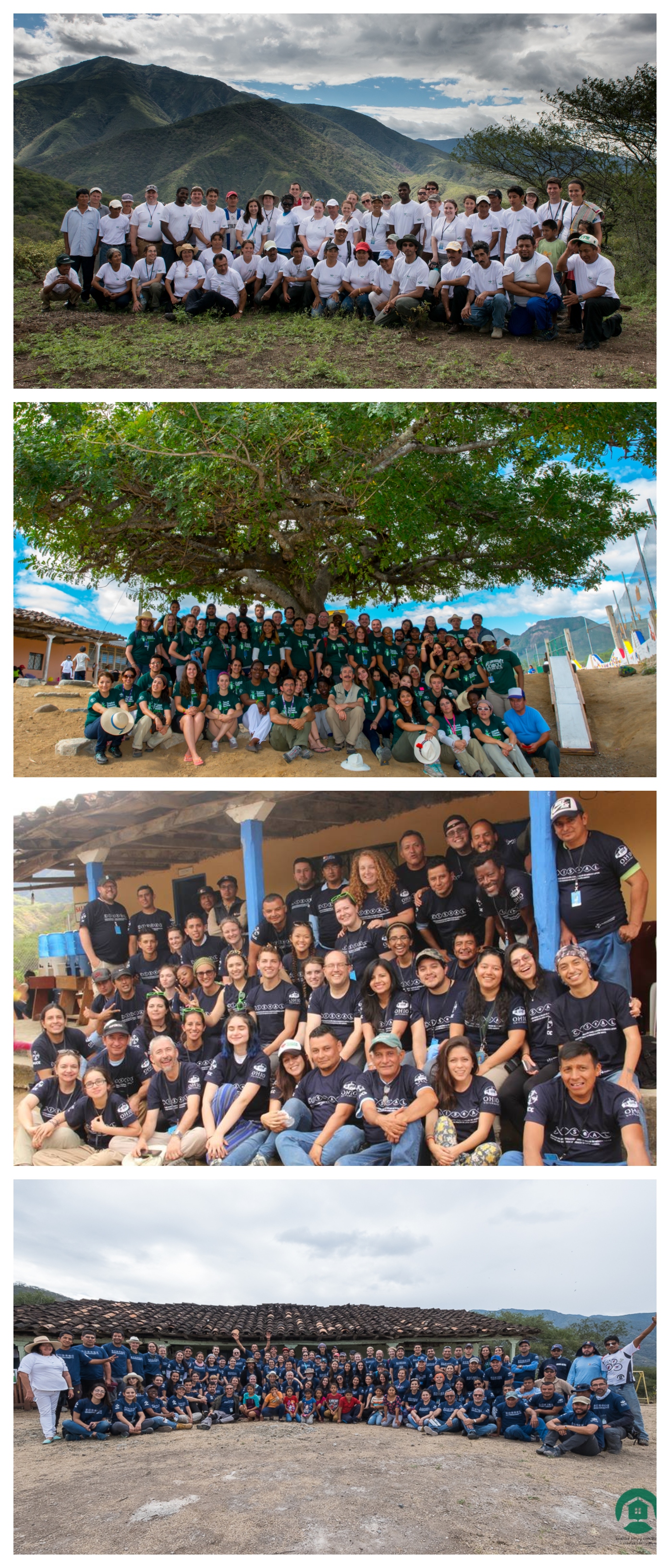 This initiative is powered by a partnership between the Infectious and Tropical Disease Institute (ITDI) at the Ohio University Heritage College of Osteopathic Medicine and Pontifical Catholic University of Ecuador (PUCE). Since 2009, OHIO and PUCE students and faculty have been leading the way in the development of this new model for the control of Chagas disease.
Background

The Healthy Living Initiative (HLI) was borne in 2009 to respond to the question: "how can long-term sustainable elimination of Chagas disease in southern Ecuador be achieved?" To seek answers to this question the ITDI formed an alliance with the Center for International Studies (CIS) at Ohio University and the Center for Research on Health in Latin America (CISeAL), at Pontifical Catholic University of Ecuador (PUCE). Starting with a blank whiteboard, graduate students and faculty investigated how similar efforts had been conducted worldwide and, in 2010, carried out the first field research to understand the problem of Chagas elimination from the perspective of local stakeholders and the inhabitants of our partner communities in Loja province directly caught up in this intractable problem.


The data collected led to the three action lines of HLI: Infrastructure, Income Generation and Health. The team devised a positive feedback research model by which graduate students, faculty and community members from both OHIO and PUCE worked in multidisciplinary/multinational teams.


The group identified important issues and designed research and professional projects to inform HLI and serve as scaffolding for the next round of projects.


The Healthy Homes for Healthy Living project has emerged as the cornerstone of this work. The project is unique in terms of its academic character, which hopes to invigorate the involvement of faculty and students in global health and development teaching, learning and research. The multidisciplinary nature of the project fosters the interaction of students from different backgrounds. Successful implementation will pave the way for the stepwise expansion of this strategy to other communities within Calvas county, other counties within Loja province and, ultimately, to achieve long-term elimination of Chagas disease in southern Ecuador. This project will position Ohio University and PUCE at the forefront of the international efforts to fight diseases of poverty and aid the international community to achieve the United Nations Sustainable Development Goals.
Partnerships

The current media and crowdfunding campaign is being supported with funding from an 1804 Grant at Ohio University and internal funding from the Pontifical Catholic University of Ecuador. The Scripps College of Communication at OHIO has contributed over time to these efforts by developing multimedia projects documenting the research and is contributing to the development of strategy and materials for our fundraising campaign.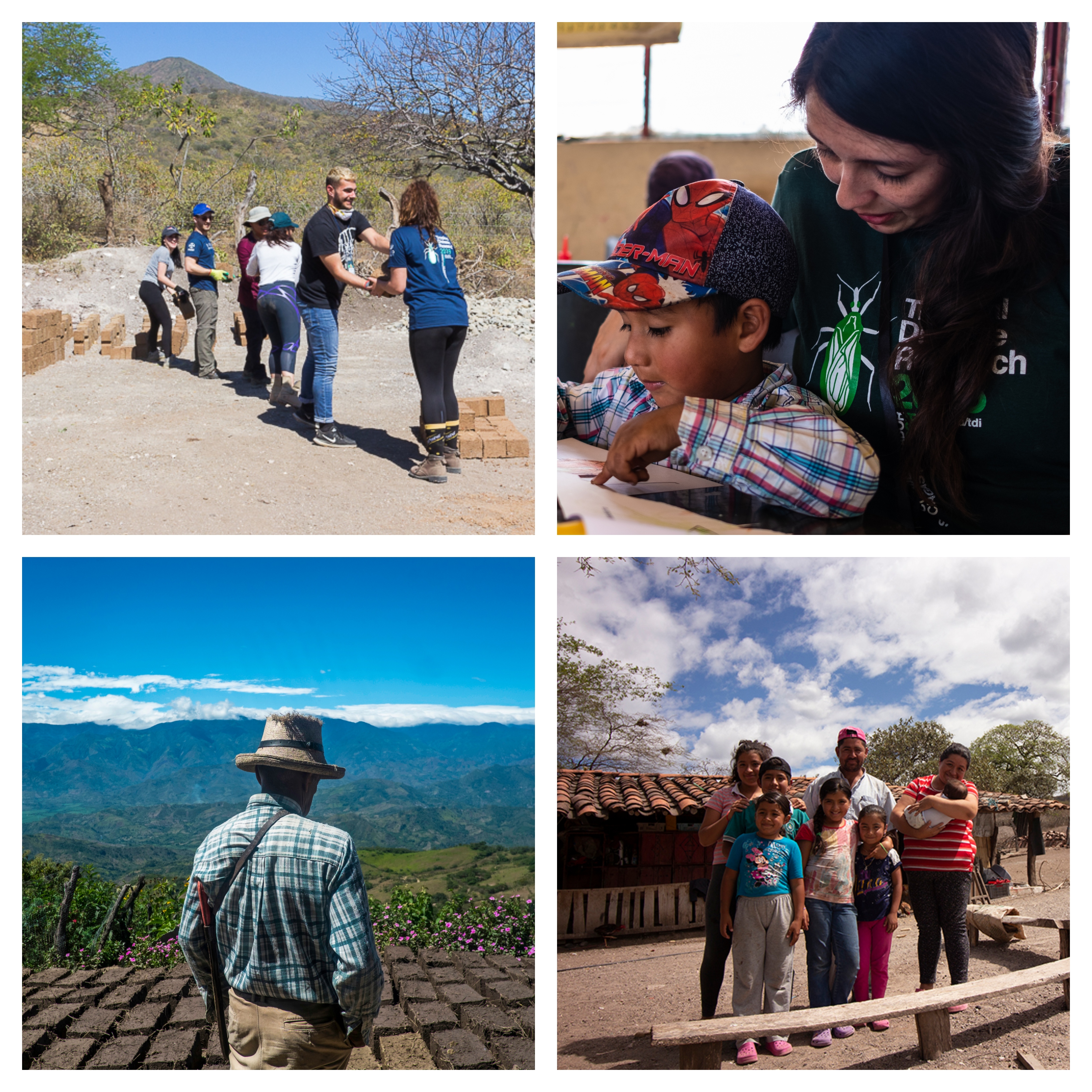 The HLI and our current awareness and crowdfunding campaign have been supported by the following individuals and entities.
At Ohio University:


The SMART Lab
The Center for International Studies
Scripps College of Communication
Center for Campus and Community Engagement
Global Health Initiative
The Office of the Vice President for Research and Creative Activity
Eric Williams, Professor of , J.W. McClure School of Emerging Communication Technologies at Ohio University
Ben Bates, Professor of Communication Studies at Ohio University
Laeeq Khan, Assistant Professor of Media Arts and Studies and the Director of the SMART Lab at Ohio University
Saumya Pant, Lecturer of Media Arts and Studies
John Grimwade, Assistant Professor of Visual Communication
Tyler Ayres, Associate Professor of Media Arts and Studies
At PUCE:
ComCiencia (Communication about Science) at PUCE: Esteban Baús, Director; Rubén Jarrín, Photographer; Alfredo Salazar Borja, Videographer; Martín Santacruz, Videographer; Felipe Varela, Photographer; Kelly Morales, Communication Specialist
The Office of Communication and Promotion
The Research Office
Community Outreach Office
Community and government partners:
Darwin Guerrero, Project CoordinatorThe Government of Calvas County
CasaSet
Calvas Extremo
Rotary International
Ministry of Housing of Ecuador (MIDUVI)